Phanius harfordi is a common species where I live. The males and females are colored very differently, but they both have a similar "skull" face. I found a very tiny juvenile in my kitchen, which I raised to adulthood, feeding her fruit flies. I discovered that she would attack stationary flies, and that led to me taking photos in the act of prey capture. I was also able to do the same with a male. Note: You can see some ultraviolet photos of a male on my UV photography page.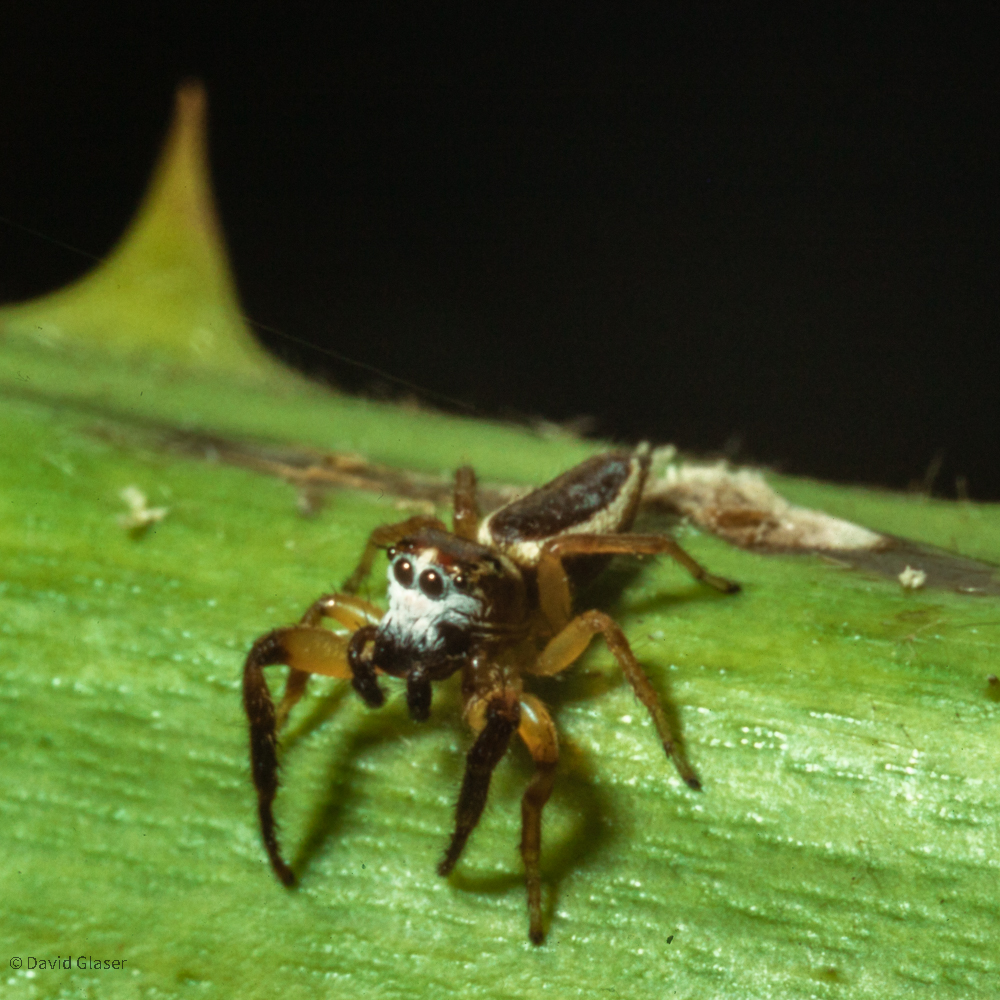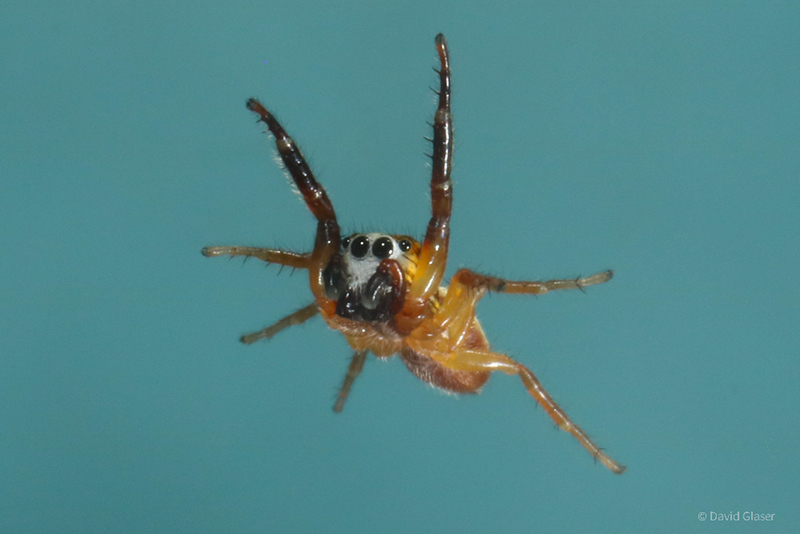 Phanias harfordi Slide Show - On mobile turn phone sideways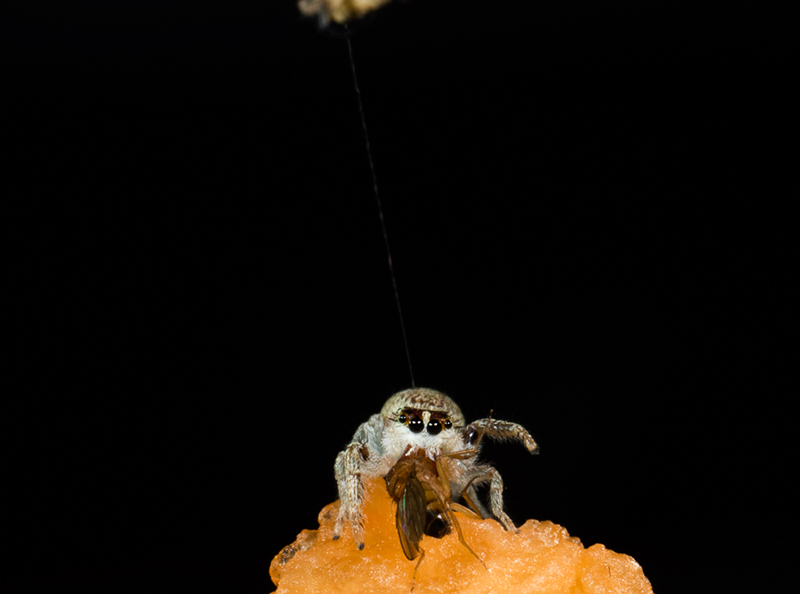 The jump was not caught automatically, but just after she landed I triggered the camera myself.
© 2022 David Glaser | david@leapingspiders.com
© 2022 David Glaser | [/et_pb_code][/et_pb_column][/et_pb_row][/et_pb_section]